I have spoken with several professional people involved with selling/buying coins. They all stated that there are fewer and fewer people getting into the hobby, and at the same time, many of the long time coin collectors are selling out. This scenario was validated at home by 2 coins stores shutting their doors last year (2021) and another few more during the past 5 years. So, how does this play out? Well, for one thing, there are more and more silver coins being sold to the remaining dealers, and their value based on mintage and conditions is dropping. There are more coins now than ever in stores, and many silvers we have dug up, are now only worth their silver spot price content weight value. Coins in pristine condition, rare coins and professionally graded coins still hold their value. Gold coins are also holding their value, and have actually increased their value, as they are usually low mintage to begin with, and are very collectible. Newer coin collectors, of which there are very few, are purchasing only the finest, lowest mintage professionally graded coins as an investment. They are also buying up gold coins, both bullion and previously commerce or commemorative. I have noticed during the past 10 years, that old gold commerce coins and bullion/commemorative coins are becoming fewer in coin stores to buy. That has prompted me to purchase at least one decent gold coin a year with my clad, and watching the price trends. I have so far done very well as an investment.
So, why sell all my silver and valuable coins today? Well, it's a gamble of course, however, with the price of coins dropping for their book value worth based on most recent coin books, a very saturated market of silver coins, and more and more coins falling into the silver content spot price value, the time is now. I probably could have gotten a better return on my silver coins had I cashed in say 10 years ago, so I cut some losses and cashed out today.
My first 28 years of metal detecting was mostly focussed on coins, always preferring silver over clad. I haunted the usual places where silver could be found.....parks, woods, old houses, secret places and of course researched plots of land. I learned all my detectors well, stuck with Garrett to loosen/shorten my learning curves and often switched coils. Lots of people say that I am not brand specific, and that's OK. I prefer to stick with my favorite brand, Like I do with my car. I have swayed a number of times to other brands. I have used Detector Pro, Whites, Minelab, Radio Shack, Bounty Hunter and others. I just stuck with Garrett, as that was the brand that resonated the best for me. It wasn't always about depth, it was also about good ID characteristics to pull out silver, be it coins or jewelry.
So, today, I cashed in about 500 quarters, 2,000 dimes, 48 silver nickels, several half dollars and a silver dollar. Also included about 50 foreign silvers and maybe 30 miscellaneous valuable non silver coins. My total was $3,550.00. I am pleased with that amount! Those coins carried a lot of memories, caused a lot of adventures and kept my body in somewhat reasonable shape. And, I still like to search for coins today. Silver is getting hard to find, so I concentrate on one and two dollar coins, and still look forward to an annual gold coin purchase.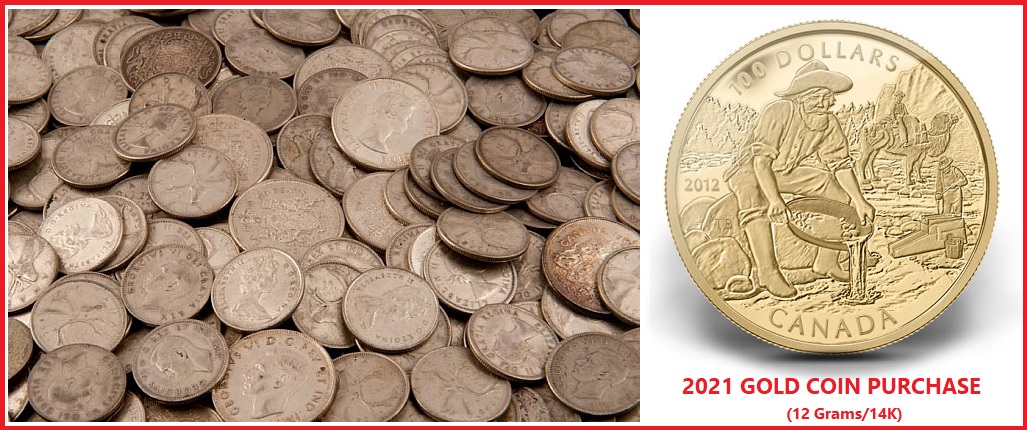 Last edited: