Hit an old one room school site that I'm sure has been hit in the past but I managed some stuff. Here is the pile minus the junk.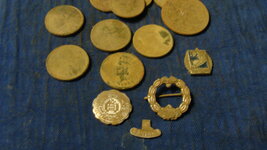 Found a 1903 Indian and 4 wheaties. Oldest being 1909. Others were 1912, 1919, 1920.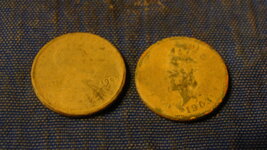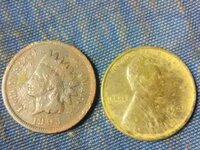 Cleaned up a bit.
I like the two little pin thingies I found. This one was in 3 pieces in the hole. Here is what I can read on the pin.... cooperative extension service HD. That is the outer circle, inner circle reads.... Home Family Community. The little bottom piece reads... 30 years. Looks like it had blue enamel on it at one point. Also, says "sterling" as you can see in the photo . Any idea on what this pin might of been for?? Firefighter?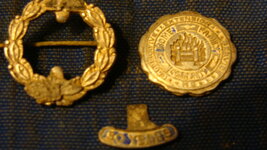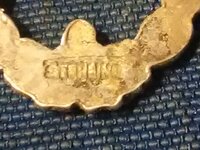 And this last little pin thingy is cool. Says....1934 A century of progress.