It takes 7 days to empty a jar,usually it is only squirrels,the last few really nice warm days the chipmunks have been searching to add to their stockpile. One chipmunk will put away 5 pounds of eats for the winter.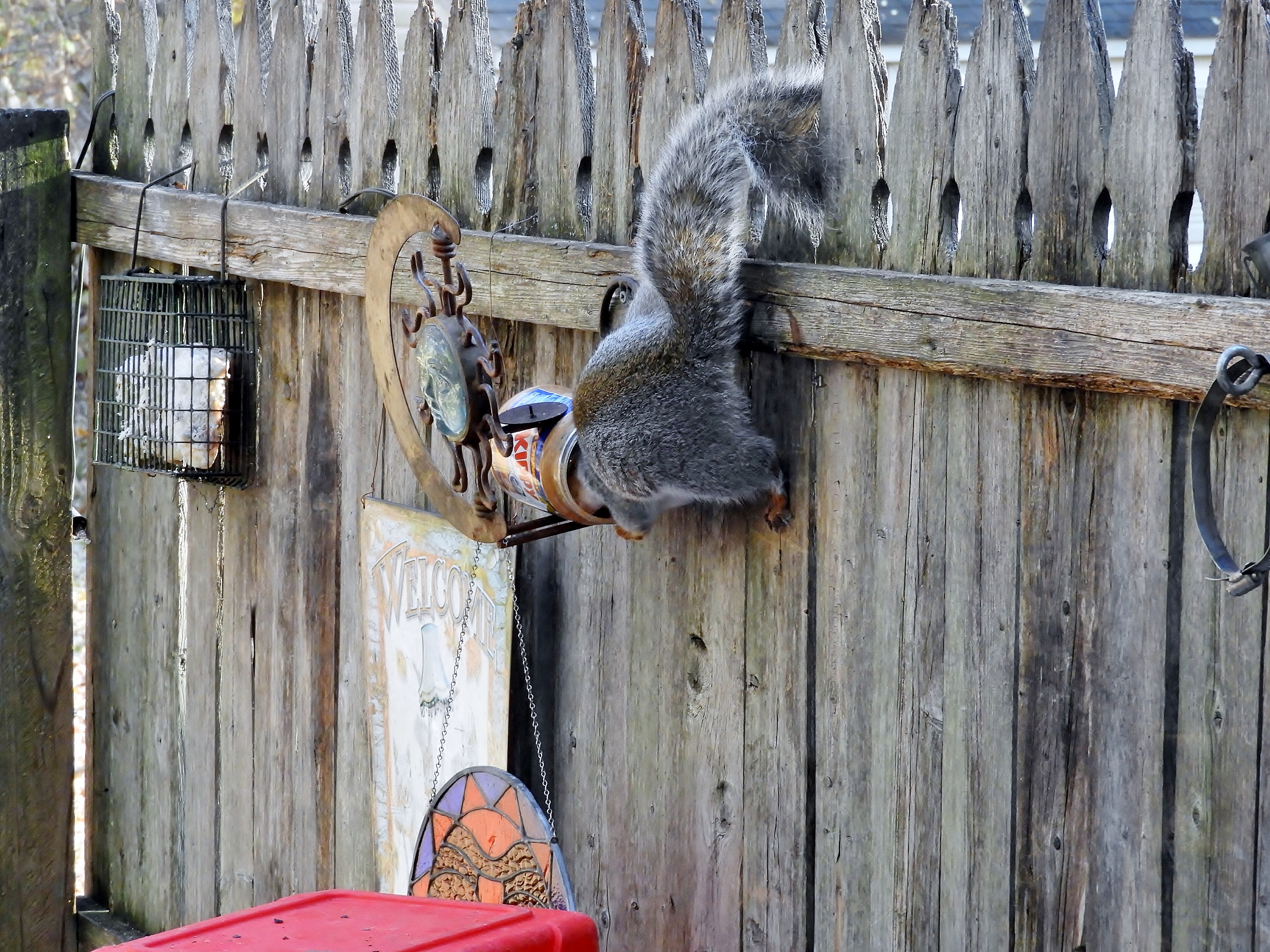 Chippy here found his way in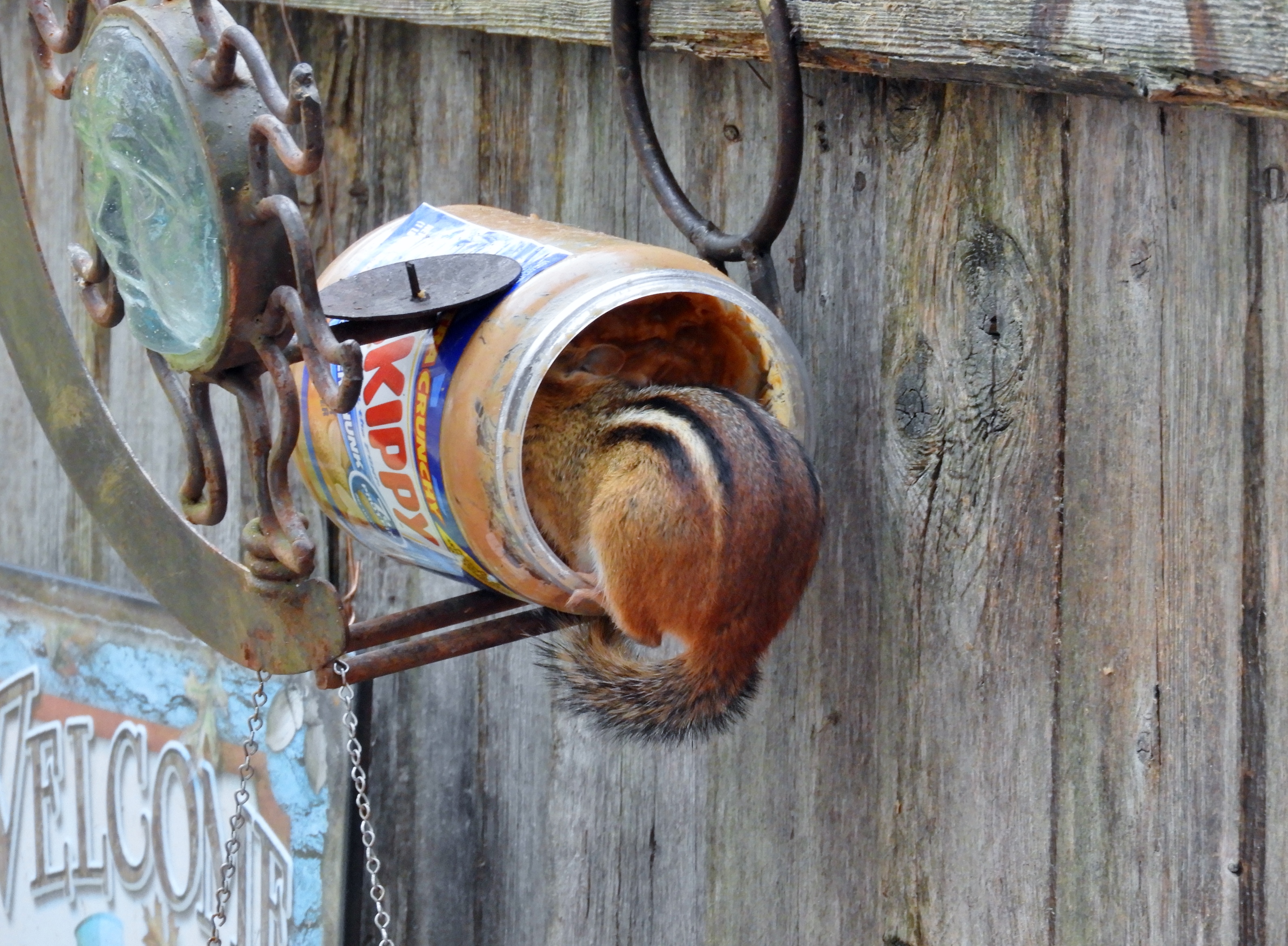 looking between bites,he saw a squirrel and took off flying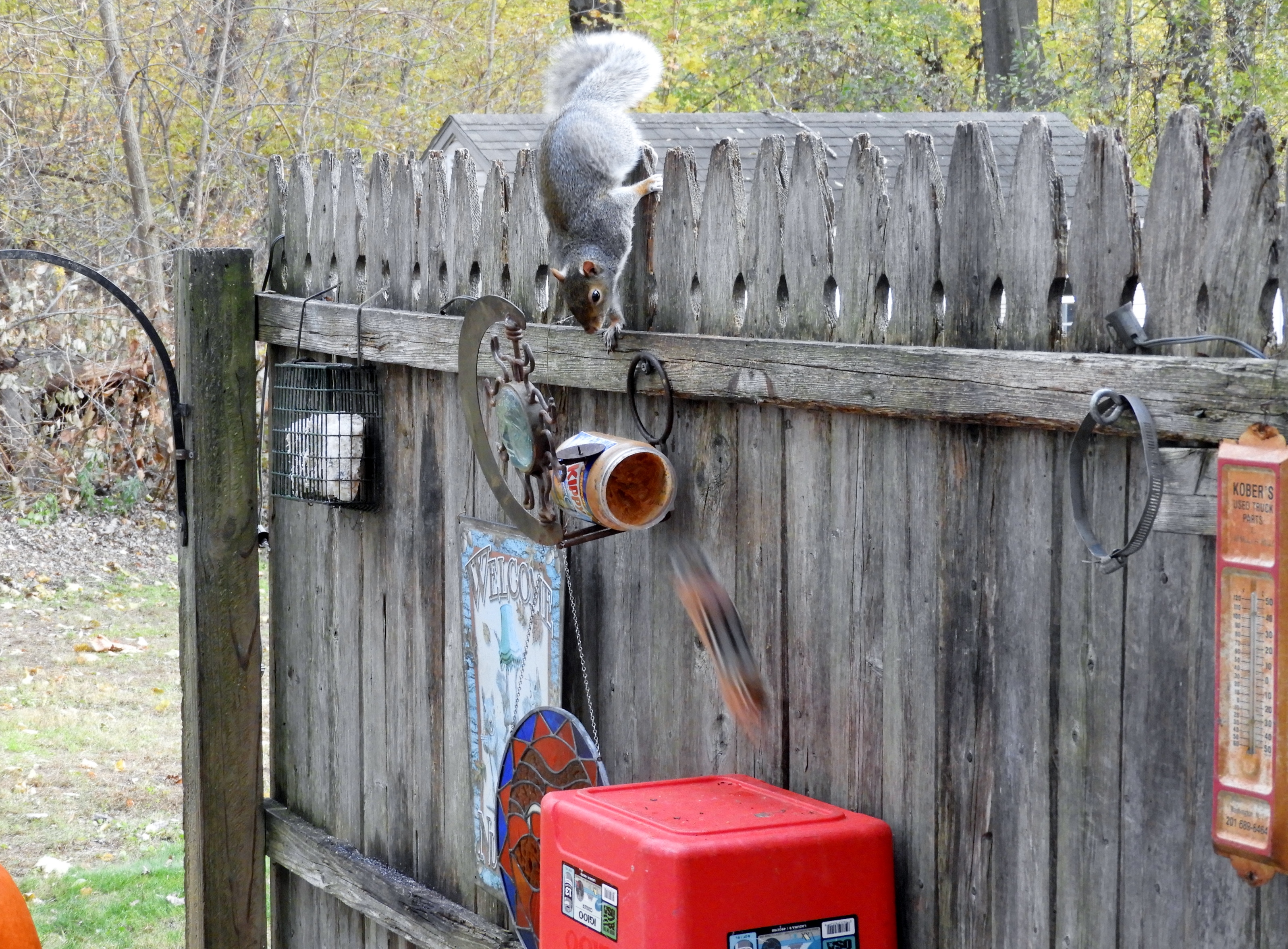 only to come back and lick himself clean.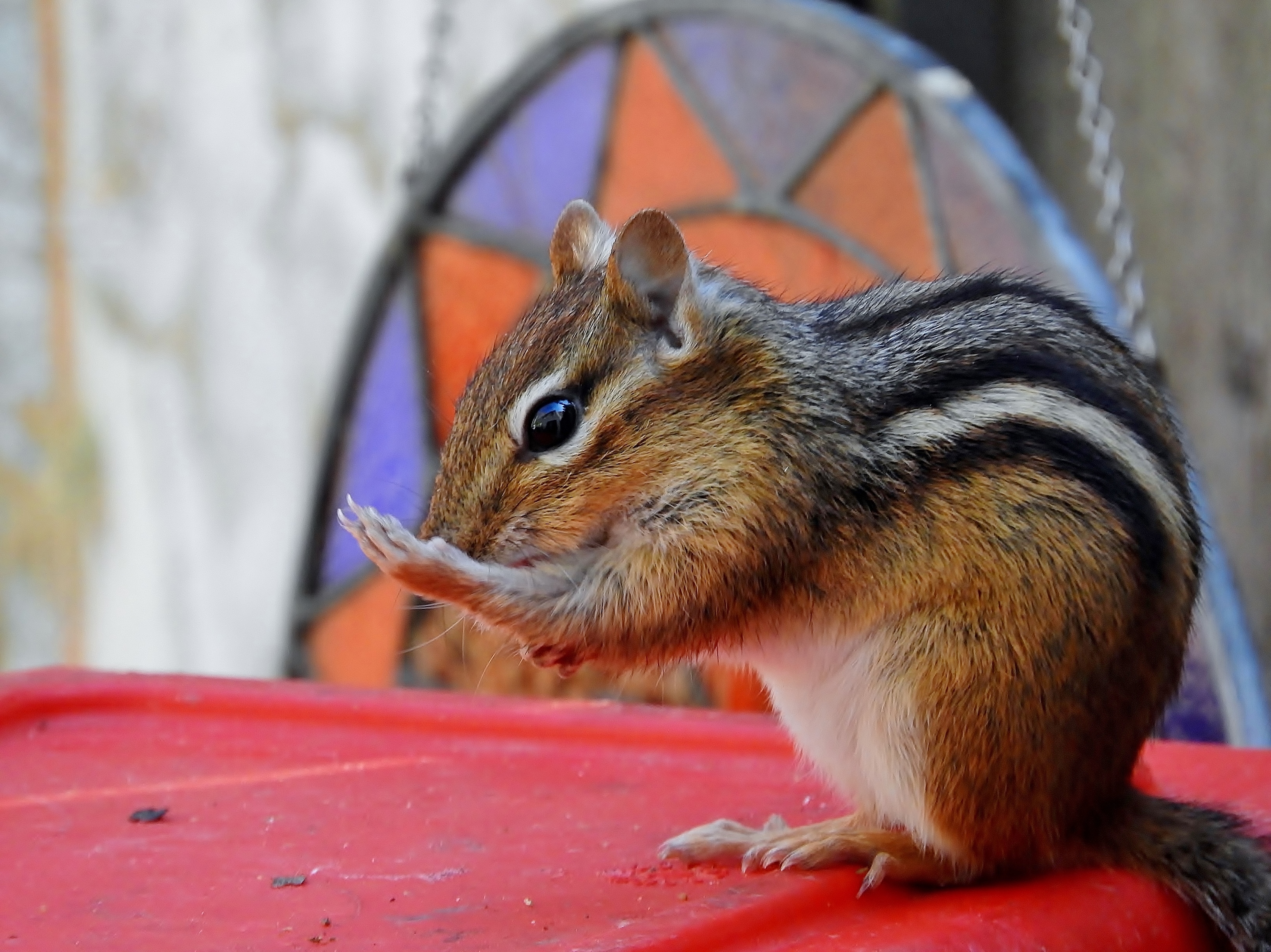 So much enjoy feeding the critters,day crew and the night crew.