Hello all,
Had a couple of good hunts before 2021 ground to an end.
I normally never change any settings on my Explorer XS other than sensitivity level. This time I tried changing Suppository rejection to max, and lowered BFO orientation status to the low sevens.
It is also possible that location played a part. This is an 1840s farmhouse that I had permission for a few years, never got to and then wanted to ask the home owner again before proceeding. Finally got the go ahead confirmation.
This is X-mas Eve's finds. The large coin is an 1837 Bank of Lower Canada Deux Sous coin, it was down over ten inches. I've found British Bank of Upper Canada coins before, this is the first French one. The 1919 SLQ, 1917-D dime, V nickel and 1915 Buff where all in the same hole. The homeowner later showed me a picture of a couple ladies sitting on a chair in about the exact same area and wearing clothing appropriate to the time the coins were likely dropped. The 1919 SLC has virtually no wear. The other larger coin I first thought was a toasted LC, but upon closer examination it was a bit smaller and much thinner than a LC. There is a little bit of image of a head and some lettering, but even under a microscope I could not make any words out. I'm guessing colonial or perhaps British half-pence. Any East Coaster folks able to help here?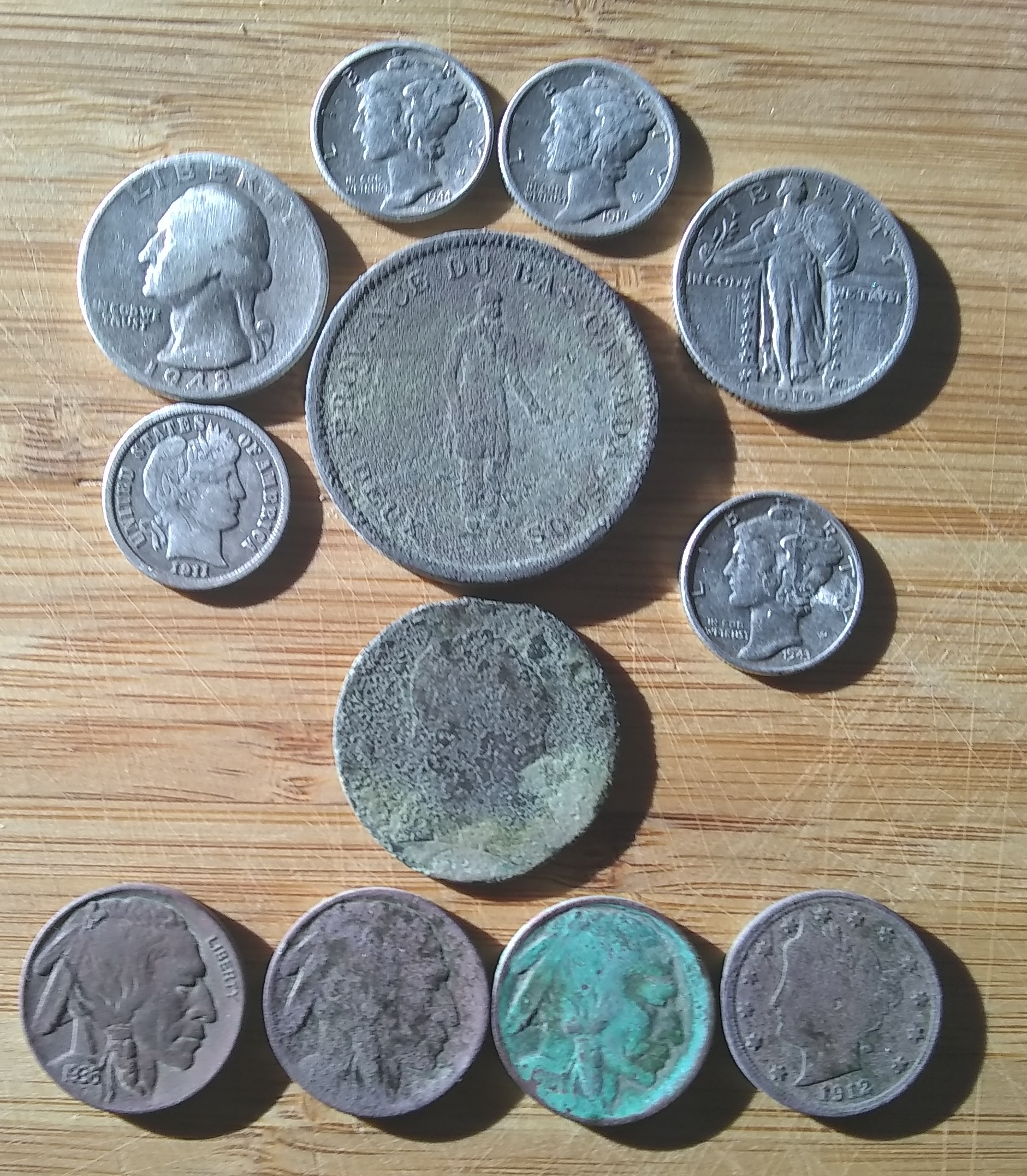 The next two photos are from the day after X-mas. We had some warmer weather and the ground had thawed a bit since the first day I was there. The two Seated dimes where in the same hole and deep. When I dug the first one I thought... That was too strong of a signal for a dime at that depth. A bit of poking around with my periscope probe found the second. Both are in very nice shape for their age. Ditto for the 1868 Two Cent piece. The LC is either a 1827 or 1837, pretty worn and toasted. The soil here has much more clay than some of the other areas I detect, and is not friendly to copper.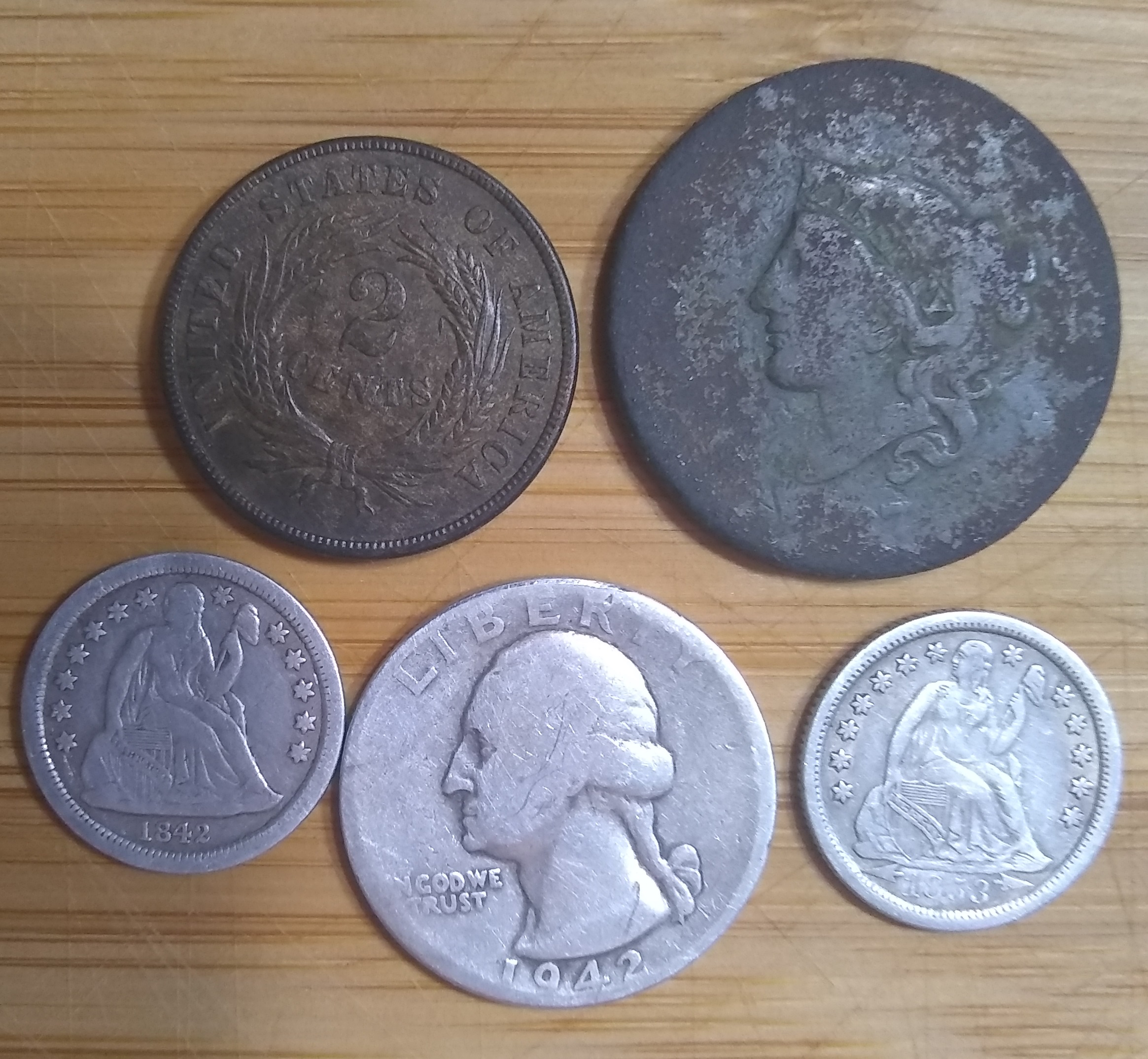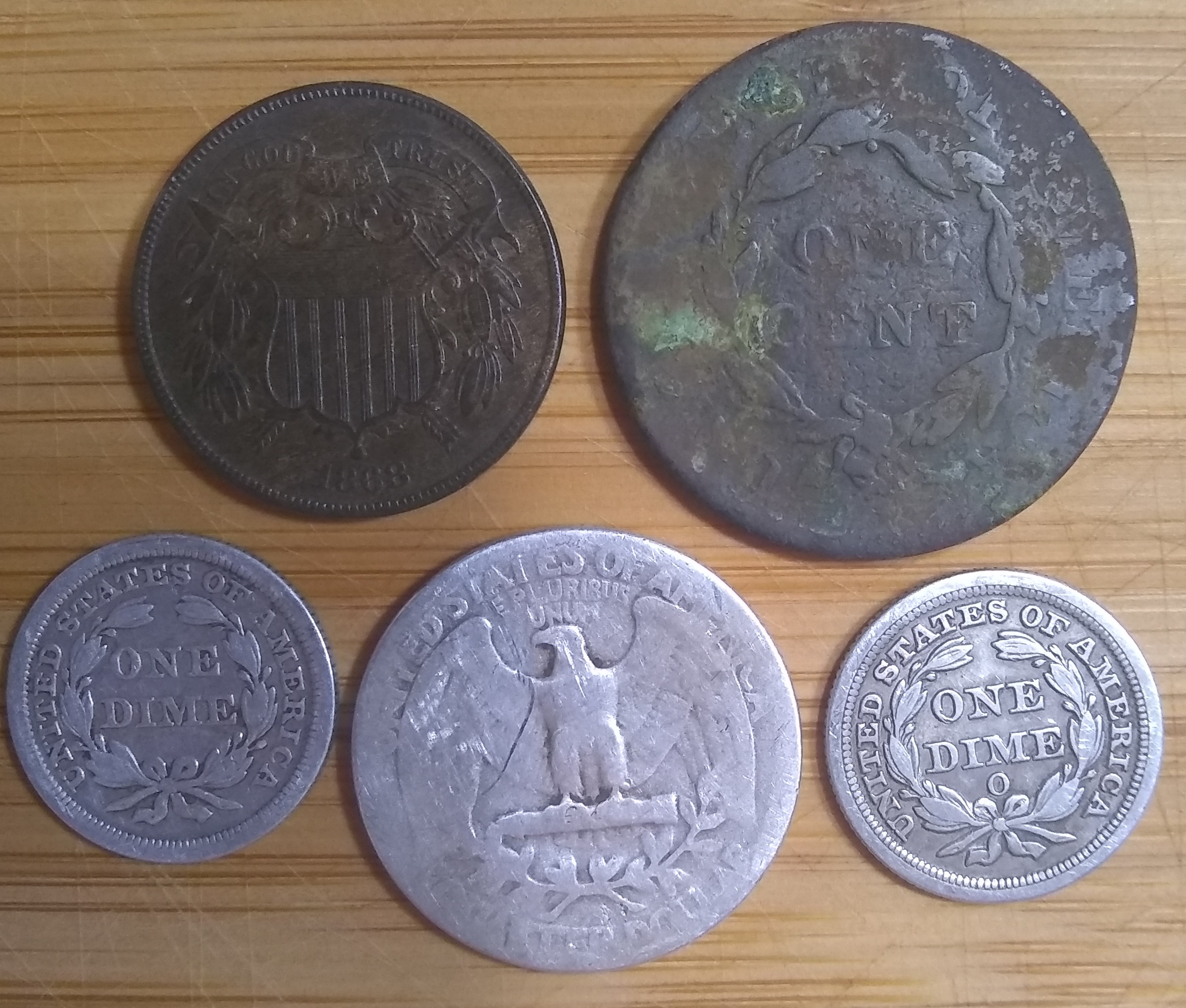 I'm sure the ground will be frozen very soon, but have an inkling where I'll be come springtime.
Chris(SoCenWI)