Since "The Man" closed all the beaches in Florida, and I'm in Florida to detect all the beaches, I face a dire dilemma. Go crazy or detect places other than beaches here in Florida. So I went to the local county park and before "The Man" kicked me out, I was able to do the following experiment – see what ya think.
I hunted the local park for 8 hrs over a two day period. There were good sounding targets everywhere and even more pull/push tabs. For 4 hrs on Day 1, I dug all good sounding targets and all coins (.01, .05, .10, .25) based on my Equinox 800. I avoided most VID #15-17 as these are (too too many) tabs and also avoided VID numbers below #6, light foil, based on my settings.
The results from Day 1: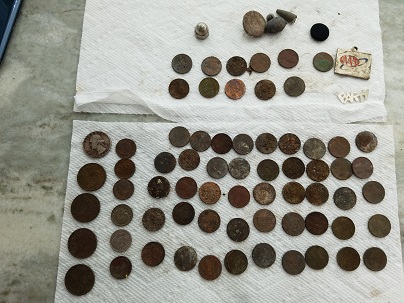 On Day 1, I found 67 coins and a total of $2.41; 5 - .25, 6 - .10 and 56 cents. Also found a 25 yr AAA pin or badge.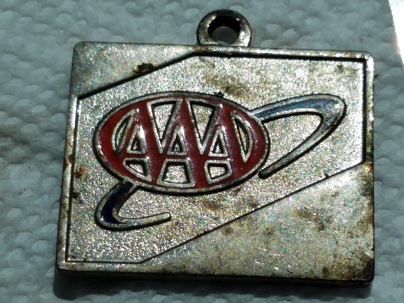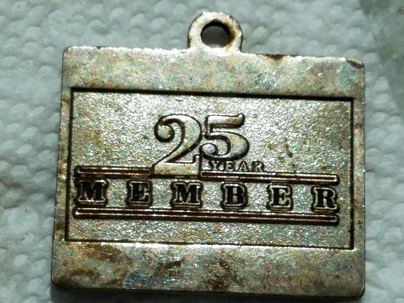 For 4 hours on Day 2, I used the same criteria as Day 1 except I tried to ignored most cents and used the saved time to hunt for larger denomination coins and other valuable targets (other than cents). The results of Day 2: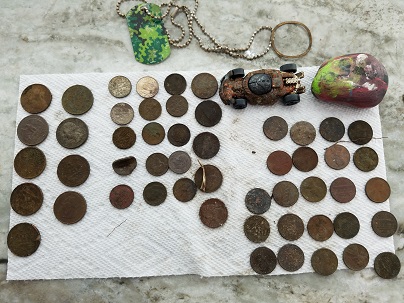 On Day 2, I found 52 coins and a total of $4.23; 9 - .25, 15 - .10, 5 – .05, 23 – .01. Also found a 1999 Tootsie roadster, very heavy and cool.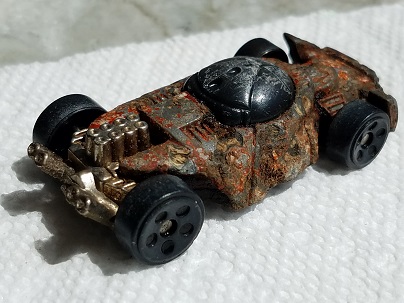 In areas with a high concentration of targets, one strategy is to basically dig everything. Another strategy is to be more selective and concentrate on higher valued targets. In the present comparison, albeit brief, the select higher valued targets (than cents) strategy shows an advantage at least in terms of total value of coins ($2.41 vs $4.23). The dig everything strategy did result in more cents; 56 in the dig everything strategy and only 23 in the select strategy. However, more quarters (9 vs 5), more dimes (15 vs 6) and more nickels (5 vs 0) were found in the select higher valued targets strategy. Internal validity.
Of course, when the target concentration is low, I tend to dig everything; even cents and, gasp, pull/push tabs. This usually happens in the water during the winter months – I've had stretches of more than 30 minutes in the surf when I would welcome even a push/pull tab to dig. After all, when metal detecting; you never really know what will come up from the bottom. Happy Hunting