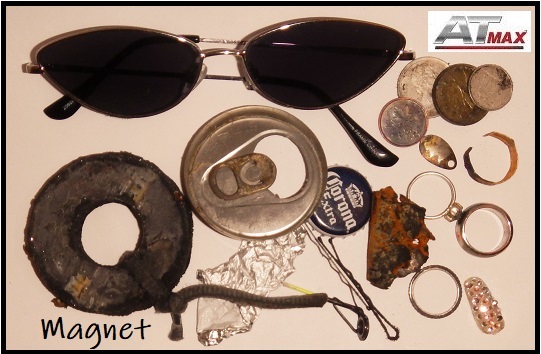 Headed out to a lake to do some self isolation this morning. I stayed in the deep water to stay away from most of the people. Got 4 rings, 4 coins and a magnet. Perhaps someone was magnet fishing? Who knows.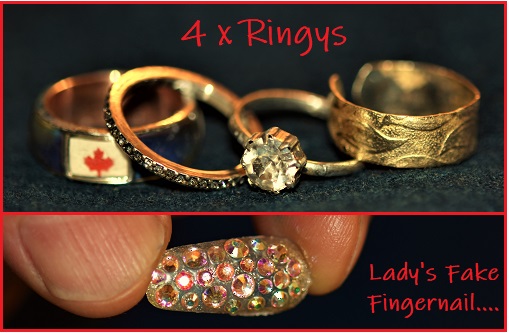 Here are the rings. The one might be gold. I will probably have to test it. I eyeballed what I thought to be a stone in the water. I scooped it out, and it ended up being a beoken fingernail off some swimmer. It was kind of a creepy find!
Below is a pic if my gold I got Friday. Instead of bringing my highbanker all the way down to the river ( it was raining and slippery) I took my concentrator to the river and manually screened 2 five gallon pails down to 20 mesh, and ran the batch through my concentrator at the river.