Ok, to start off, this is my first post on the site, give me a second and I think you'll understand.
So 20 years ago I had gotten into this hobbie, and was really having a good time. Enough so that I had spent the $ on a explorer XS, and the Sunray X-1 probe.
Then 9-11 happened, at the time I was a United mechanic in Oakland. Then a divorce, and a relocation for work, & the hobby went on the back burner till last fall.
Well, my oldest sent a text yesterday. He was over helping his mother move some things and ran across my old metal detecting stuff, did I still want it?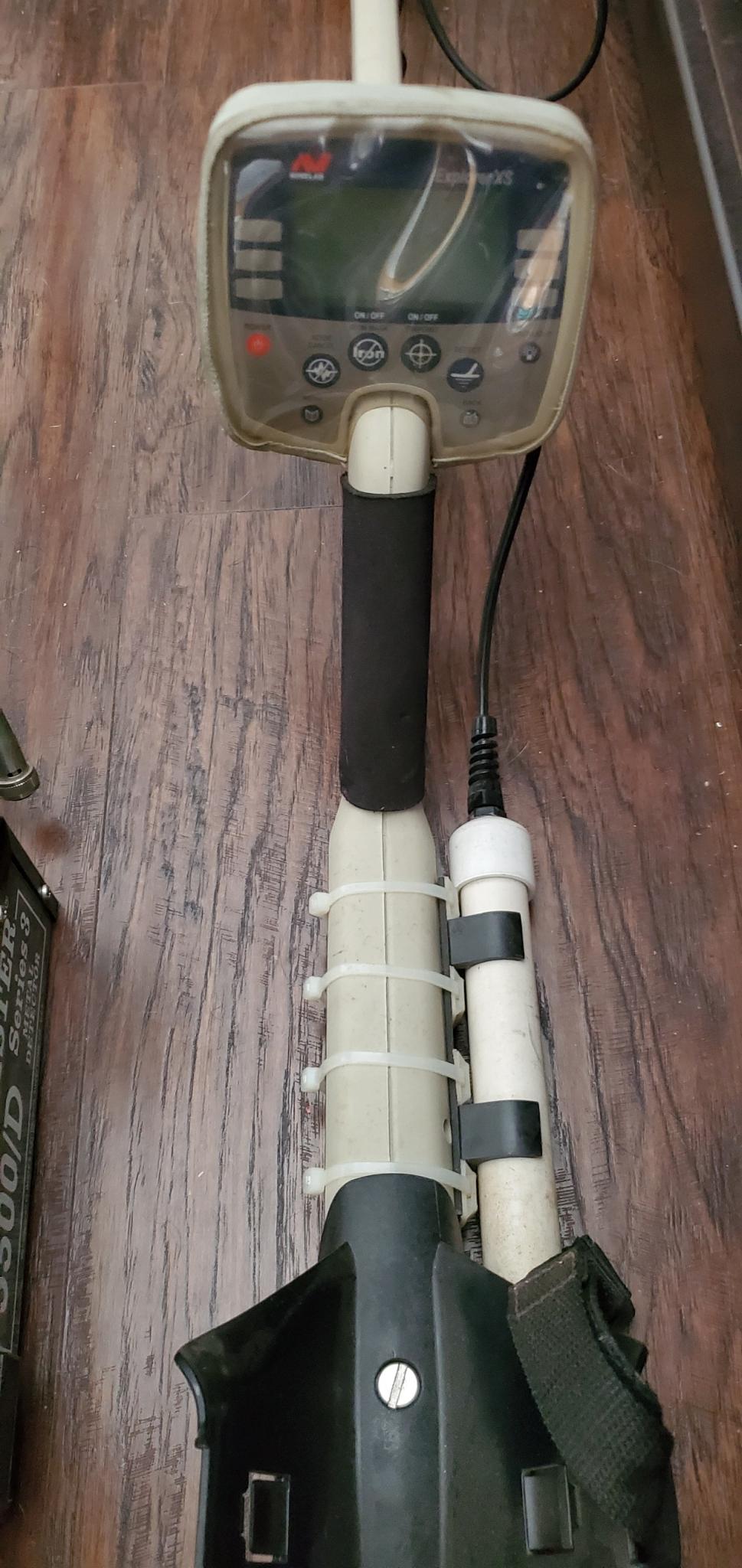 Well I bought an Equinox 800 last Fall, and was looking for a second detector as a backup/ loaner...
So, a fresh battery, and I think we'll be in business. If she still runs well (can't see why not, stored without battery, dry and clean for almost 18 years) she might get a makeover, I was never a fan of the rectangular tubes, and if I remember, she wasn't what I'd call a lightweight. Have seen a couple photos online of one running carbon fiber tubing.
Anyhow, no one else I know understands why I'm a tad excited, so...
Here I am!
Jr will being it over this weekend.