Several years ago the city (Jacksonville, Florida) demolished an old building downtown, and planted new grass on the lot.
Part of the area was a small shady spot on the corner, with a historical marker and public benches for cooling off on a hot day. They took out all of that too, and just planted grass there.
It was a good spot for searching with the Garrett GTI2500.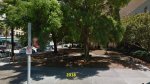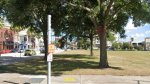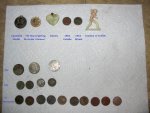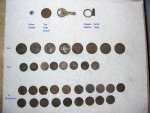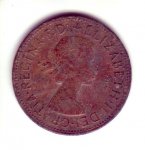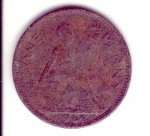 The British penny was a surprise.
Not shown here is all the junk that came out and is now going to recycling.
I had some good talks with folks walking down the sidewalk, and also swapped stories with two guys who do metal detecting.
It was a good day all around.