Interesting sign. Can't even POSSESS a metal detector, so don't even drive from Sierra Vista to Tombstone with one, because you have to pass through this 'Preserve' on the road.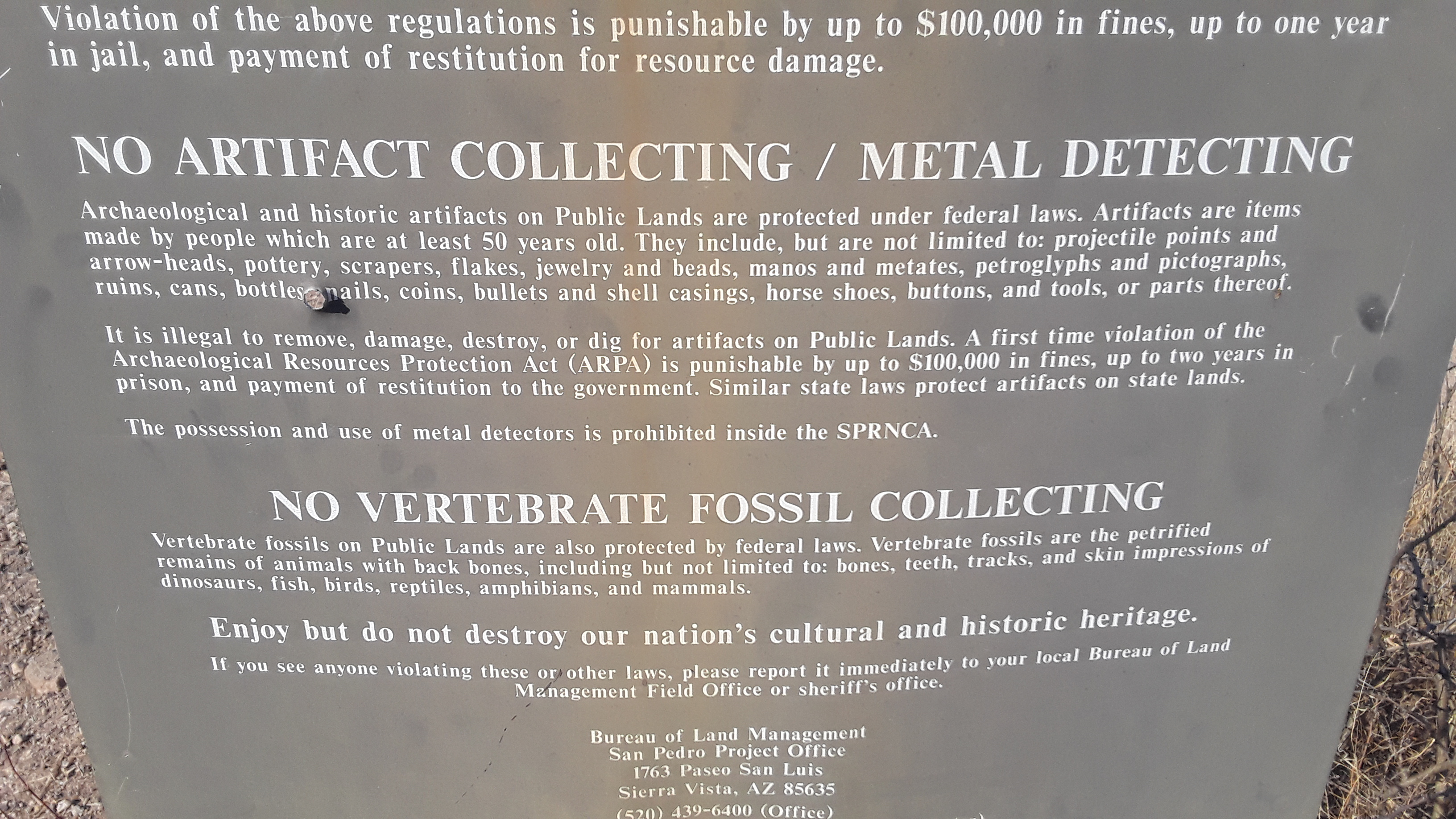 Ok, so it's a 'conservation area'....but...tell me exactly what they're trying to conserve out here, scrub desert?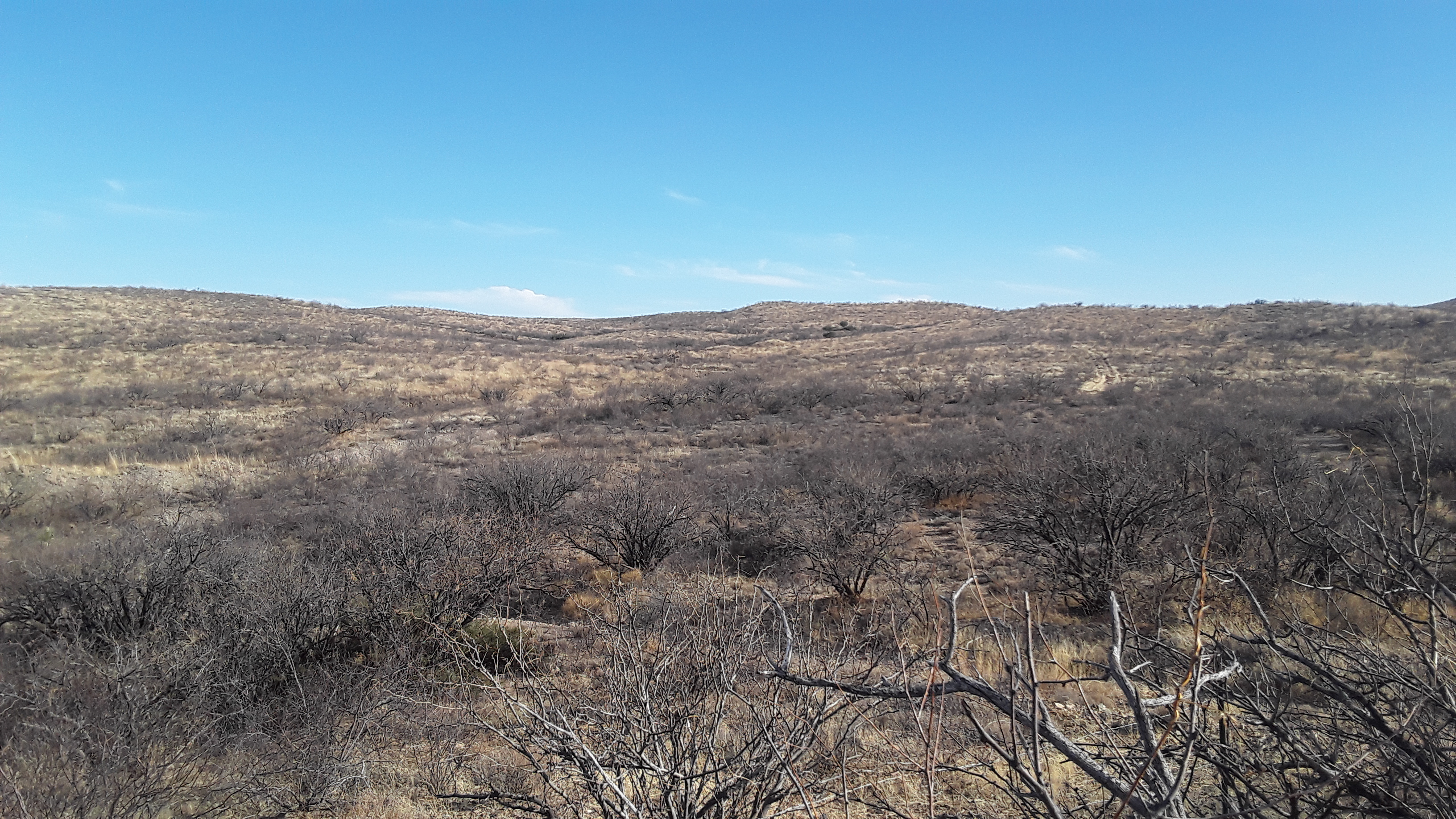 This is the site of
BRUNCKOW'S CABIN
....where Ed Schiefflin smelted down a lot of silver....so....no metal detecting...what exactly is it, they DON'T want anyone to find around here? The old Clanton Ranch (yes, THAT Clanton - shootout at the OK Corral, Wyatt Earp/Doc Holliday, you know the story) is also included in this 'conservation area', and the story is that Old Man Clanton claimed to have buried a lot of silver and gold somewhere on his property. So, of course, the gov't declares the whole thing as a 'preserve' and off-limits to any kind of recovery, so they're the only ones who can find it...