Protective Cover for the Minelab Equinox 700/900.
Protects against dirt, dust and scratches. Made with durable nylon Cordura with a vinyl front. I have been making covers for 15 yrs with thousands of satisfied customers and I stand buy my products 100%. Made in the USA. Many copy cats out there but they cant match the quality. $25 with free shipping.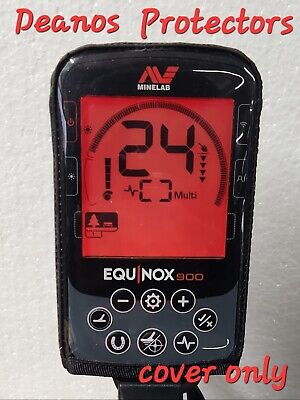 <p dir="ltr" style="margin-top:0; margin-bottom:0;">Custom fit rain and dust cover for your Minelab Equinox 700 or 900. Protects control box from scuffs, abrasions, and dirt that you will encounter while detecting. Black waterproof nylon Cordura material and clear vinyl front. The cover is held...