I spent yesterday detecting with my friend Scoutly here on the forums first at a old school where I found a 1891 Indian good find as Indians are rare here lol then I found some older wheat cents clad dimes a few quarters then as we were hunting the edge of the sidewalks I had a 30-31 turned out a 1960 Washington!
Finished off with another wheat signal whichTurned out a spill with a 1936 mercury dime!
We left there and hit up another good old park and I found another mercury 1944 and a 1964 Rosie long day the lock and 1940 mercury were on Wednesday and the crusty Indian not sure on a date on that one and the mystic seaport token.
Same settings as usual lol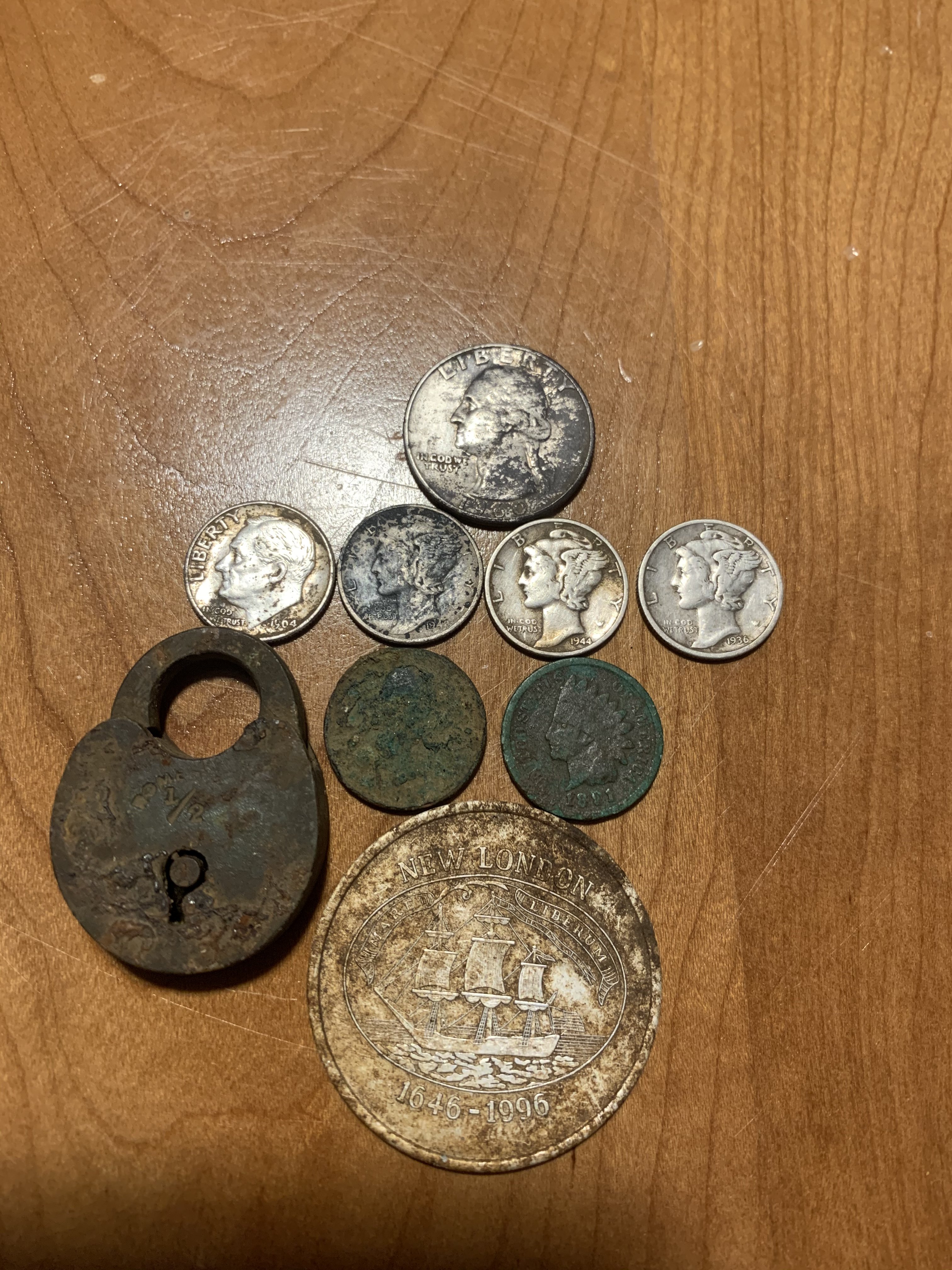 HH
Stay safe
Mark