Another forum member (JimmyCT) sent his newly aquired Equinox 900 to me recently to use and test for him while he out for the year due to a foot injury.
I am presently using the 800 and have been hammering a small wood patch where I have been finding some Civil War bullets and a few buttons.
I have been to this site about 13 times now spending anywhere from 2 hours up to 5 hours there each time.
Last Sunday I detected there for about 5 hours without finding anything other than small pieces of melted lead, so I thought this would be a good test site for the 900.
This is my first time using it and it does feel more balanced than my 800.
After testing a few targets to get an idea of where different targets hit on the scale... I started detecting.
Within the first hour, I found 4 bullets which really impressed me.
Two of them were very close to some tree trunks, and I may have simply missed them with the 800, but the other two I feel I should have found by now.
Needless to say, I was impressed with my results yesterday.
The other items in the photo are 3 spent percussion caps and some melted lead.
A big thanks to Jim for loaning me your Equionox 900! I will take good care of it for you while I have it.
Now I need to see if it can find quarters!!

Thanks for looking!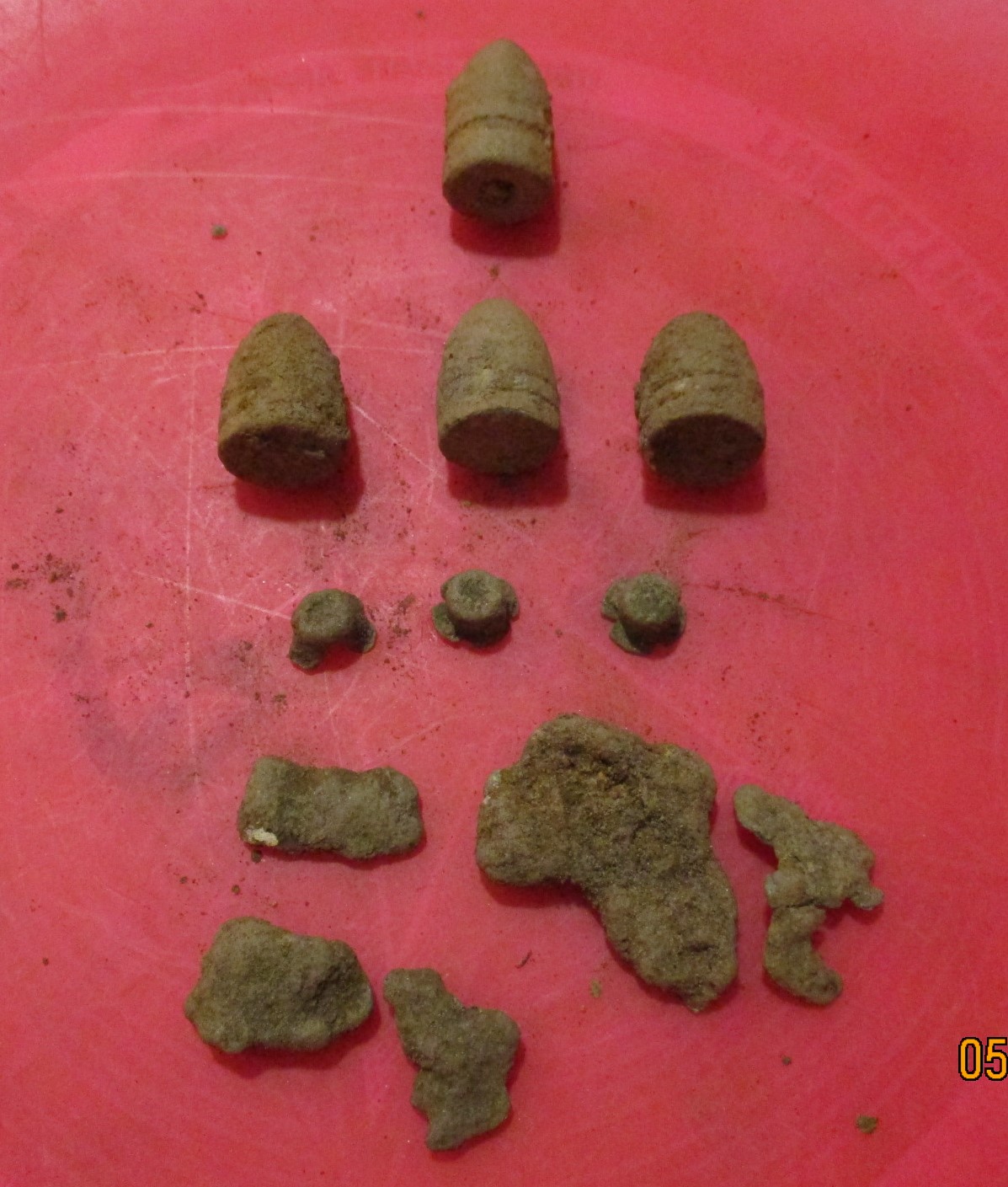 Last edited: