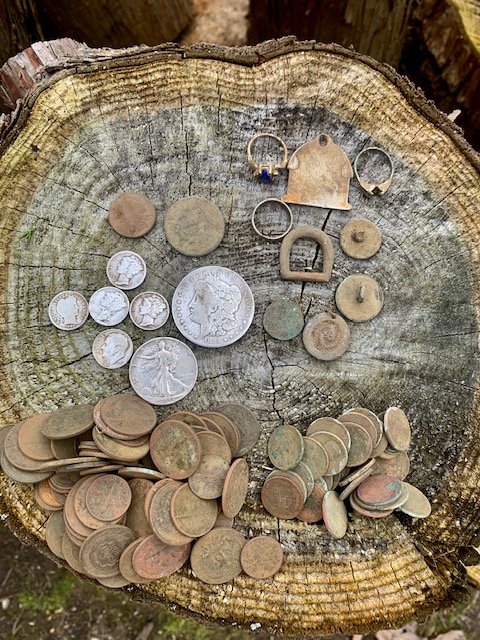 Just can't believe this weekend It started off on Friday at the park by my house. With another walker and three silver dimes all along the driveway. Then yesterday I headed out to the beach where I got one corroded Indian and some clad change.
On the way home I decided to stop at the spot they had mowed recently these fields are very old .I got out of my car and I started detecting had a few pennies right away then I had a screaming 33-34 I thought it was junk because it was only 4 inches down boy was I surprised to find a 1885 S Morgan dollar still in the plug!!!!
I headed it back today search the new field that I hadn't been in found a cluster of wheat pennies a 1919 Mercury dime and 1906 barber that completed the trifecta for the weekend also got a dateless buffalo and a few junk rings.
HH
Mark